Home Dehumidifier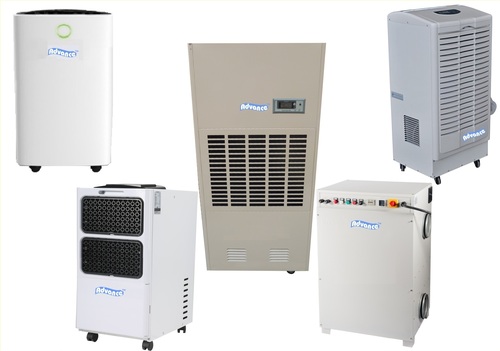 Home Dehumidifier
Price And Quantity
Product Specifications
Product Description
We are manufacture and supplier of Advance Dehumidifier, Industrial Dehumidifier, Hospital Dehumidifier, Hotels Dehumidifier and Cold Storage Dehumidifier from Delhi, India. We are manufacturing and suppling Industrial Dehumidifier, Hotels Dehumidifier, Advance Dehumidifier, Hotels Dehumidifier and Cold Storage Dehumidifier to various cities like Delhi, Faridabad, Gurugram, Gurgaon, Noida, Jammu Kashmir, Ambala, Ranchi, Meerut, Sonipat, Panipat, Greater Noida, Agra, and Lucknow Etc.
Home Dehumidifier
A dehumidifier is a appliance that reduces the level of humidity in the air, usually for health reasons of man, machine & equipments. Humid air can cause mold and mildew to grow inside homes, which has various health risks. Very high humidity levels are also unpleasant for human beings, can damage house holds good and can aggravate many health problems like Asthma, Dust Allergy, Arthritis, Sinusitis, Fever, Lung Infection, Pneumonia & various infectious etc.
Higher humidity is preferred by most insects, including clothes moths,fleas and cockroaches. Relative humidity in dwellings is around 50%. Dehumidifier are also used in industrial climatic chambers for keeping desired humidity levels.
Moisture spoils food, drugs etc, and also results in frequent break down of equipments and enormous downtime losses in industry. Many mechanical, electric, electronic devices and equipments have serious problems functioning in humid conditions.
Dehumidifier eliminates excess moisture from the air, helps prevent rust, mildew, mold, odour and damage to precious equipments and can be used in laboratories, food storages, storage rooms, industries, book storage, museums, music equipments, art galleries, hotels, hospitals, drug manufacturing industries & other areas which need to be protected from humidity.
Trade Information
Yes

Sample costs shipping and taxes has to be paid by the buyer